UPDATE: Feb 20, 2018 – Ocean Cay Marine Reserve is now showing up on the October 28, 2019 sailing for MSC Meraviglia. This 13 Night cruise sails from New York and will re-position the MSC Meraviglia to Miami. The call to Ocean Cay Marine Reserve is scheduled for Saturday November 9, 2019 with an arrival time of 9:00 AM and departure at 11:00 PM.
MSC Cruises' private island Ocean Cay Marine Reserve in the Bahamas has been mysteriously removed from all open sailings until March 2019. No specific reason has yet to be given for the change to the original itineraries, but there is speculation that building materials shortages and recent damaging storms throughout the Caribbean may be causing delays in the construction.
Ocean Cay was originally planned to open with the launch of the new cruise ship MSC Seaside in December 2017, but those plans were delayed for 10 months in September 2016 when a new date of November 2018 was set.
Affected itineraries are seeing Ocean Cay substituted for Nassau, Bahamas and Cozumel, Mexico. Since no Caribbean cruises are open for booking after March 2019, there is no indication as to when the private island will be ready for guests.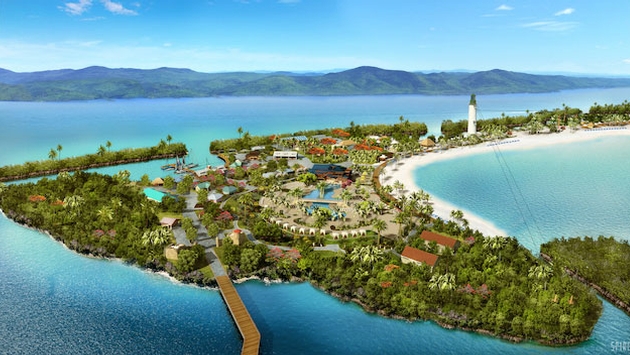 Ocean Cay is located south of Bimini in the Bahamas and is planned to be a very unique private island for MSC Cruises. MSC has announced details for the island including; beautiful beaches, including a family beach, a Bahamian village, lighthouse with zipline, lush natural landscaping and rich aquatic life. There will also be a pier constructed so that MSC cruise ships can dock directly on the island allowing guests to walk off and not require tenders.
More details on Ocean Cay Marine Reserve can be found at the  MSC Cruises website.