With its location just 45 miles east of Orlando, Port Canaveral is a convenient port to embark from and with lots of things to do close by, a fun place to explore as a port day stop on a cruise. With being so close to Orlando, you may be wondering; Is it possible to visit Disney World or Universal Studios for the day while your ship is in port? With some cruise lines offering extended port times into the evening, visiting either theme park is possible and packages are available that include round-trip transportation.
In this post, we'll focus on points-of-interest that are within a 20 minute drive of Port Canaveral.
Air Force Space & Missile Museum
Distance from Port Canaveral – 2.1 miles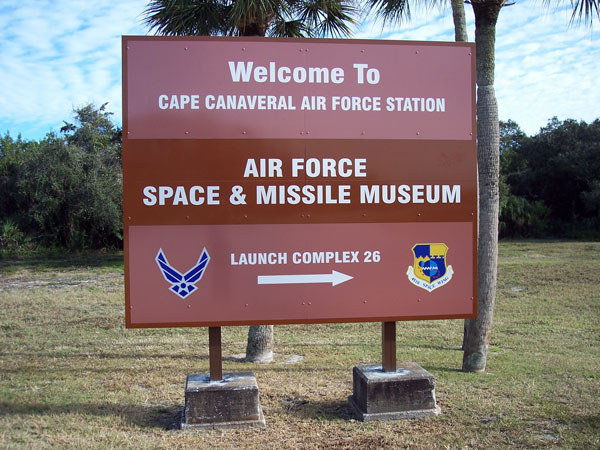 The Air Force Space & Missile Museum is available as a special bus tour originating from the Kennedy Space Center Visitor Complex. Exhibits include, Missiles & Rockets, Missile Components, Payloads & Reentry Vehicles, Support Hardware and History Markers & Displays. The two and one-half hour tour includes a tour of the museum and stops at several historic sites on Cape Canaveral Air Force Station.The tours are offered Thursday, Friday Saturday & Sunday.
For more details, Visit Website

Cape Canaveral Lighthouse
Distance from Port Canaveral – 5.7 miles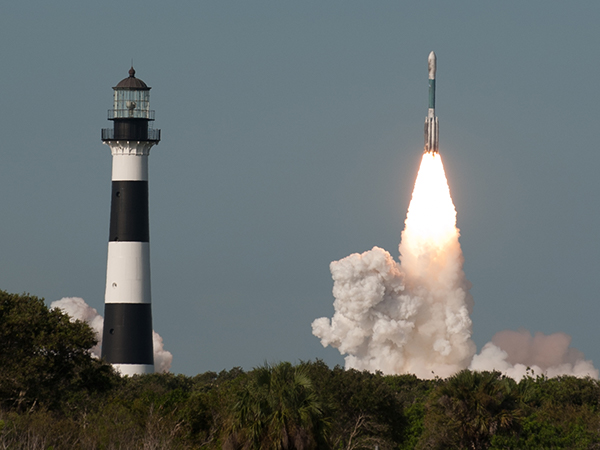 The Cape Canaveral Lighthouse has stood at its current location since 1894. It was moved inland due to the encroaching seas. The process of relocating the lighthouse required it to be dismantled and pulled by mules using rails. A smaller brick lighthouse that was considered not to be tall enough for passing ships to clearly see it, was torn down to be used as the foundation of this taller lighthouse. Lighthouse tours depart via air conditioned coaches from the Exploration Tower at Port Canaveral.
For more details, visit Visit Website

Exploration Tower
Distance from Port Canaveral – 0.3 miles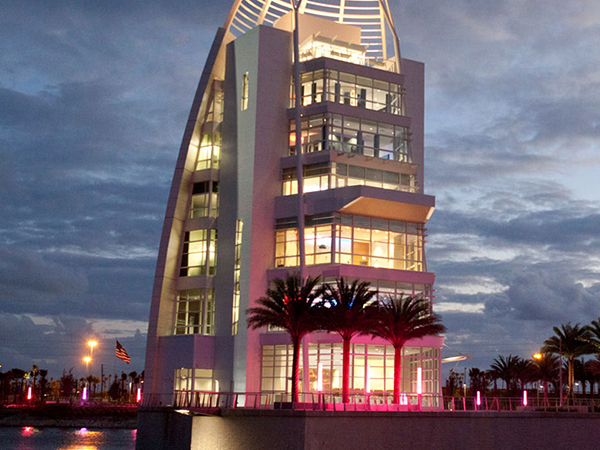 The Exploration Tower is located right at Port Canaveral. The seven story tower features fun and interactive exhibits that showcase Florida's Space Coast. Discover the history or early settlers and the history Port Canaveral. Have you ever wanted to know what it is like to be a Harbor Pilot? Using a simulator, you can navigate your pilot boat through Canaveral Harbor to greet the cruise ships.  Space enthusiasts will love the 6th floor observation level that faces Kennedy Space Center. Celebrate and lean about the frontiers of air and space including the view of a rising rocket. Get a birds-eye panoramic view of Port Canaveral and its cruise ships, Kennedy Space Center, surrounding beaches and Brevard County wildlife from the 7th floor observation deck.
For more details, visit Visit Website

Jetty Park Beach & Pier
Distance from Port Canaveral – 1.9 miles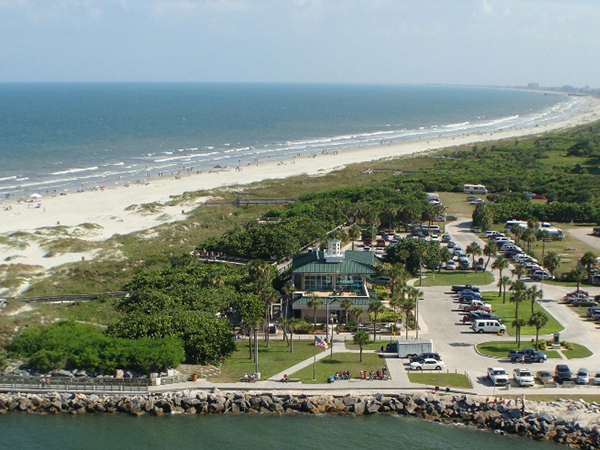 Jetty Park offers a variety of activities within its 35 acres. Soak up the sun on the pristine 4.5 acres of sandy beaches. No need to being chair, umbrellas or anything as they have vendors where you can rent what ever you need for your day at the beach. Children have access to a new playground facility. Probably the best thing about Jetty Park is it's the best place to view cruise ships up-close as they sail to and from Port Canaveral.
For more details, visit Visit Website

Kennedy Space Center Visitor Complex
Distance from Port Canaveral – 17 miles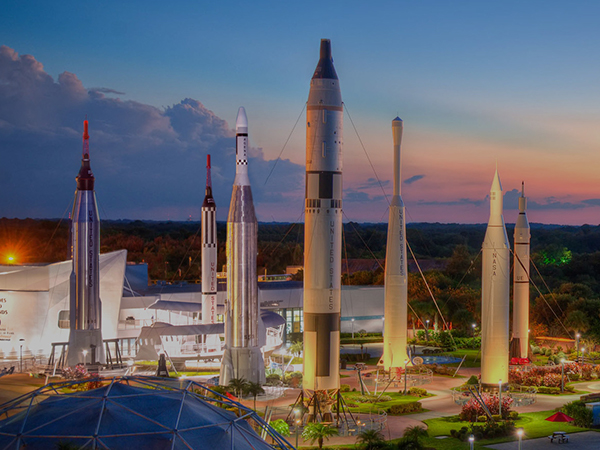 The Kennedy Space Center Visitor Complex offers a full day of attractions and exhibits to keep any space junky satisfied. Learn the human side to space travel at the U.S. Astronaut Hall of Fame, Rocket Garden and the Astronaut Encounter in the Heros & Legends attraction. Relive or marvel for the first time at the moon landings at the Race to the Moon attraction. Train like an astronaut in one of the simulators and feel the exhilaration of liftoff inside the Shuttle Launch Experience. See the actual Space Shuttle Atlantis up-close in a exhibit that celebrates the Shuttle Program and is the only space shuttle on display in flight as she is rotated 43.21 degrees with payload doors open and Canadarm extended.
For more details, visit Visit Website

Ron Jon Surf Shop
Distance from Port Canaveral – 3.8 miles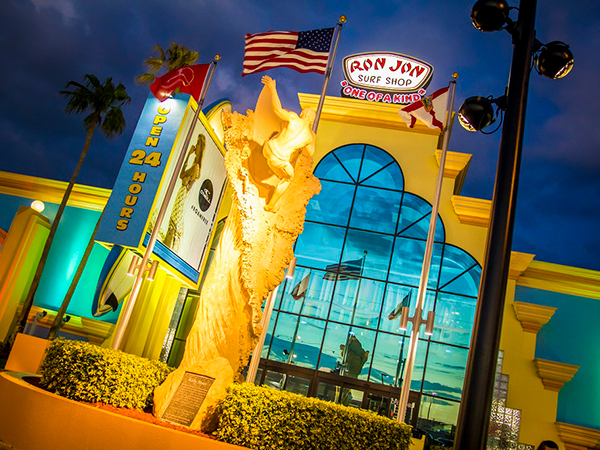 Ron Jon world famous flagship store in Cocoa Beach, Florida is massive at 52,000 square feet. Open 24 hours a day, they have everything and anything related to surfing and beach style for the whole family.
For more details, visit Visit Website
For more information about cruise ships departing or stopping in Port Canaveral, check out the Port Canaveral 2017-2018 Cruise Guide