Disney Cruise Line is known for the classic cruise liner styling of their ships. Three new ships will be added to the Disney Cruise Line fleet in 2021, 2022 and 2023.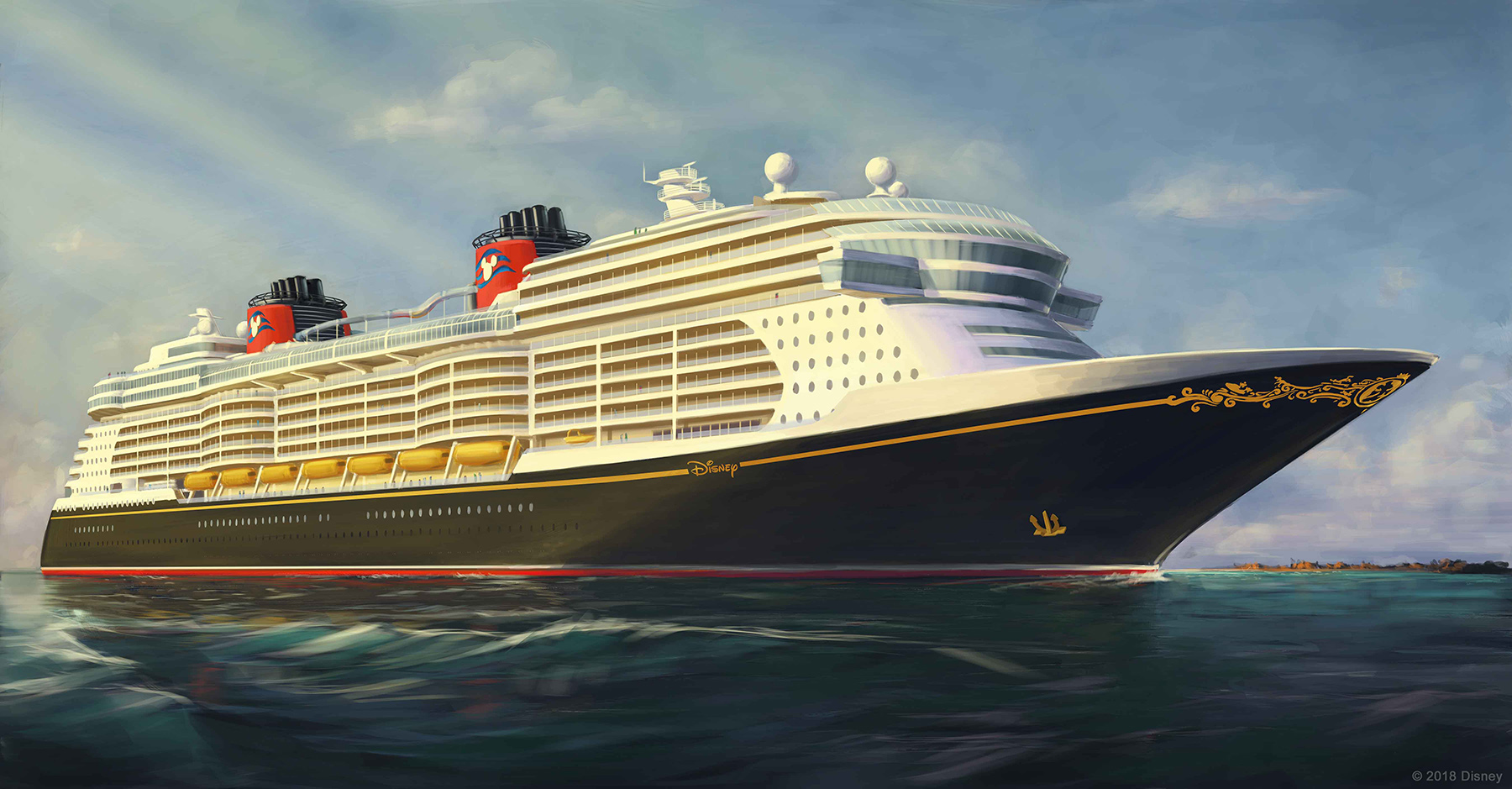 This first, early rendering depicts the magnificent exterior of the newest Disney ships that will elevate family cruise vacations to a whole new level.
In keeping with the distinct Disney Cruise Line style, the new ships will embody the elegance and romance of the golden age of ocean cruising with unique touches all their own. The new vessels will offer more innovation, new technologies, spectacular entertainment and more Disney stories and characters than ever before.
Ingenuity and innovation from stem to stern will amaze and delight Disney Cruise Line guests of all ages. Each new ship will be approximately 140,000 gross tons and each is currently planned to include about 1,250 guest staterooms.
For more details, visit the Disney Cruise Line website.
Also Read: Seventh Ship for Disney Cruise Line