Once cruising resumes, will you have to wait even longer for that shiny new cruise ship? We're checking in on the status of new cruise ships and major refurbishments scheduled for 2020.
Also Read: Coronavirus (COVID-19) Cruise Line Updates
2020 was supposed to be another incredible year for new cruise ship launches, then Covid-19 happened. While we've seen almost the entire world come to a standstill, many shipyards have been impacted with total shutdowns or slowdowns affecting the progress of work. In this post, we'll update you on new builds scheduled for launch in 2020, as well as planned major refurbishments.
Delivered New Cruise Ships
Let's first look at cruise ships that were delivered or refurbished prior to the onset of the pandemic.
Seven Seas Splendor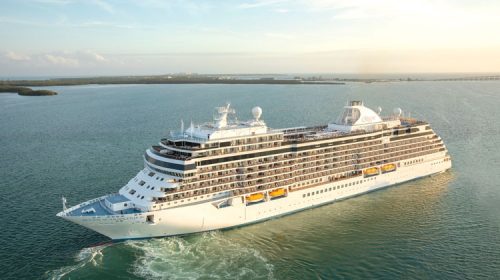 Regent Seven Seas Cruises latest ship, Seven Seas Splendor was officially delivered and sailed an inaugural voyage from Barcelona to Miami where her naming ceremony took place on February 24, 2020. Currently all of her voyages through June 26th have been canceled.
Celebrity Apex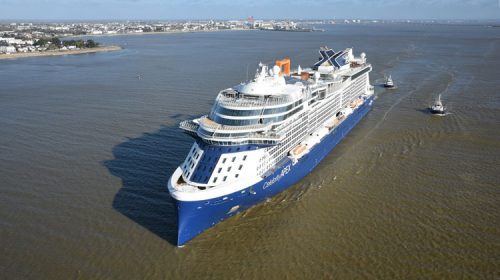 Celebrity Apex, the second Edge-Class ship from Celebrity Cruises was delivered virtually from the shipyard on March 27, 2020. All of Celebrity Apex's inaugural season cruises have been canceled through at least June 11.
Scarlet Lady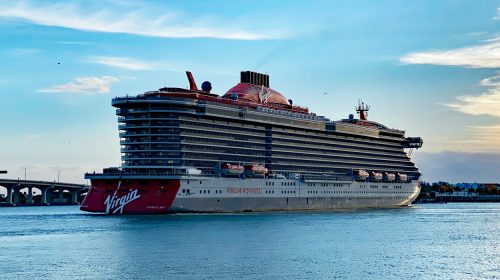 Scarlet Lady, the first ship for brand new cruise line Virgin Voyages, was delivered on February 17th. On route to her homeport of Miami, she made overnight stops at Dover and Liverpool in the U.K. for press and invited guests. During her transatlantic voyage, events in New York City and Miami were canceled and there's been no other sailings. Currently, a special voyage is scheduled on July 15th to celebrate Richard Branson's 70th Birthday, but recently, that sailing has disappeared from their website. As of now, the first available sailing is scheduled for August 7th.
Update: Virgin Voyages has canceled all cruises through October 15, 2020. Richard's Birthday Bash has been rescheduled for July 14, 2021.
Norwegian Spirit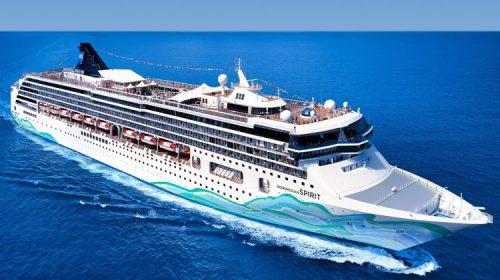 Norwegian Spirit completed a 43-day, $100 million dry dock in February 2020. The ship was originally scheduled to operate in Asia, but those sailings were canceled as Coronavirus continued to spread. Currently, the first scheduled sailings are for July 5, 2020 from Athens.
Celebrity Silhouette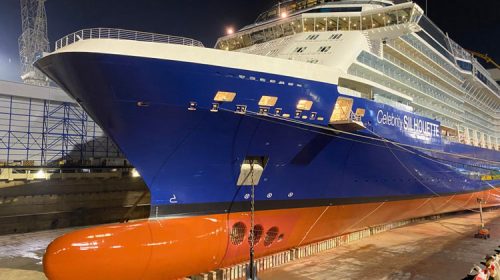 Celebrity Silhouette completed a 42-day dry dock enhancement in February 2020. The ship is currently scheduled to resume service on June 13, 2020 from Southampton, England.
Carnival Elation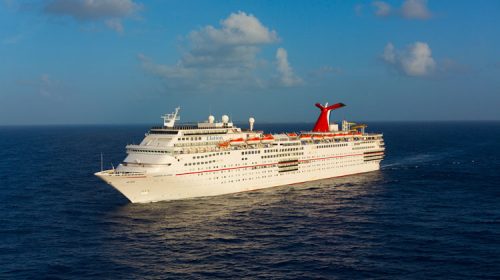 Carnival Elation completed a 23-day dry dock on March 25, 2020. The ship has not sailed with guests since and is currently scheduled to return to service on August 3, 2020 from Port Canaveral.
Confirmed New Ship Delays
The following new cruise ship launches have been affected by the pandemic.
P&O Iona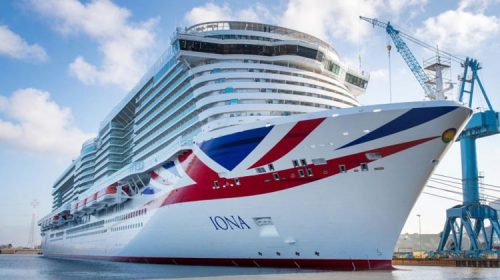 Construction of P & O Cruises Iona, their largest ship ever built, has been affected by coronavirus slowdowns at the shipyard. Currently in the final finishing stages, her maiden voyage for May 15 was delayed and the first voyage is now scheduled for August 1, 2020.
Crystal Endeavor
Crystal Cruises first expedition ship, Crystal Endeavor, was scheduled to launch in August 2020, but delays at the shipyard related to Covid-19 have pushed back completion of the vessel. The ships' maiden voyage is now scheduled for November 14th.
Enchanted Princess
Enchanted Princess, Princess Cruises fifth Royal Class ship, has been delayed due to shipyard closures. Originally scheduled to launch in June 2020, the full inaugural Mediterranean season has been canceled with her first available cruise listed as November 21, 2020 from Port Everglades.
Possible Delays & Changes
There are three other major ship debuts this year that could still see delays and another three major dry docks that are currently on hold.
Odyssey of the Seas
Royal Caribbean's Odyssey of the Seas currently under construction at the Meyer Werft shipyard in Germany, has been making steady progress throughout this pandemic, however, a recent business update from Royal Caribbean indicated that they believe covid-19 has affected shipyard progress that will likely result in delivery delays for ships in 2020 and 2021. Her first scheduled cruise is planned for November 5, 2020 from Port Everglades.
Mardi Gras
Carnival Cruise Line's largest cruise ship ever, Mardi Gras has also been progressing well at the Meyer Turku shipyard in Finland. Last December, the ship's initial planned launch in August was pushed back until November 2020 , however recently, all sailings through March 27, 2021 have disappeared from their website. At this time, Mardi Gras' first scheduled cruise remains November 14, 2020 from Port Canaveral.
MSC Virtuosa
MSC Virtuosa, the 2nd Meraviglia-Plus class ship, currently under construction at the Chantiers de l'Atlantique shipyard in Saint-Nazaire, France has a launch date scheduled for early November 2020. With the shipyard just reopening over the past week, there has been concern that MSC Virtuosa may not be ready to launch until the first quarter of 2021.
Allure of the Seas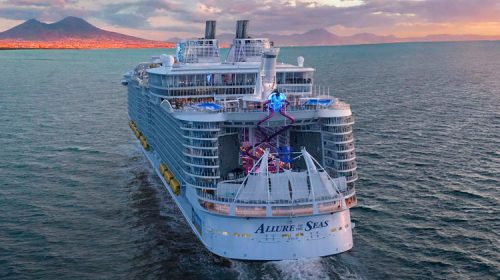 Allure of the Seas was scheduled to enter dry dock for a 58-day $165 million amplification in mid-March to undergo similar upgrades like her sister ship Oasis of the Seas received in 2019. As of now, the project is postponed indefinitely. There is a possibility of the ship receiving only a partial retrofit or at minimum some required maintenance work.
Explorer of the Seas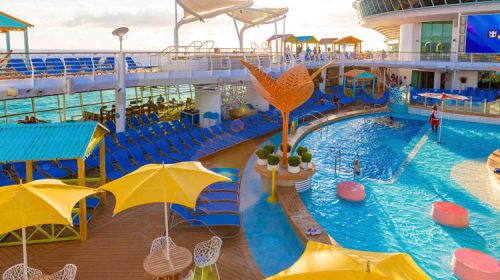 Another Royal Caribbean ship, Explorer of the Seas was also scheduled for a major dry dock around the same time. The $110 million project has also been postponed until further notice.
Carnival Radiance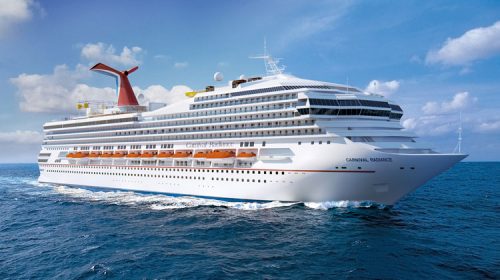 Carnival Cruise Line was set to transform Carnival Victory into Carnival Radiance starting March 18, 2020. The 38-day, $200 million dry dock, similar to last year's transformation of Carnival Triumph into Carnival Sunrise, has been put-on hold until a future date. All planned cruises for the revamped Carnival Radiance have been canceled including her entire season from New York City. The first available cruise departure is scheduled for November 8, 2020 from Port Canaveral.
With tight delivery deadlines and a significant increase in orders over the last several years, shipyards across the globe will be challenged with keeping on schedule while maintaining the safety of their workers.
Also Read: Cruise Industry Changes – Before Cruises Resume in 2020