We're exploring five real-world examples of how science will ultimately chart a safe course for people to return to cruising.
Also Watch: 5 Key Factors to Consider Before Getting Back on a Cruise Ship
As hospitality venues including restaurants, hotels and theme parks open across the globe, we're getting a glimpse into the policies and protocols that come along with of our new normal. These changes are being lead by the science that many experts believe can help mitigate the spread of covid-19 and keep people safe while being able to continue to enjoy their favorite recreational and travel activities. In this post, we'll provide 5 examples of how science and technology is being used to plan for the safe return of cruising in the near future.
Thermal Scanners
Temperature screenings are happening all over these days. They provide a quick and touchless way for operators of public venues to scan large amounts of people as one method of identifying possible sick individuals. Aside from just simple temperature checks, full thermal body scans are also being used in high traffic areas where it might not be feasible to individually scan each person. These types of measures were being used just before the pause in cruise line operations and will continue for the foreseeable future. Norwegian Cruise Line has indicated that temperature screenings will be required not just when guests initially embark and disembark the ship, but also when returning from a port of call, prior to entering all dining venues and before participating in activities. Crew members will also have their temperatures screened multiple times a day.
Fogging and Sanitization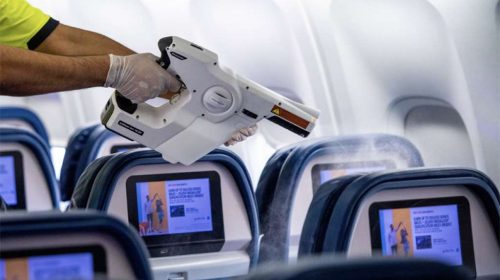 Cleaning of ships between cruises on turn-around days will entail a much more rigorous process. The sanitation regimen will focus on thorough disinfecting procedures, cleaning all high-touch contact points utilizing non-toxic fogging applications designed to kill bacteria and viruses on surfaces and in the air. The substance emitted by these foggers consists of elements like water and salt that is electrostatically charged and safe to breathe. These foggers will be used in guest staterooms and all public areas onboard. Many hotels and airlines are already using these procedures in addition to reducing their overall capacity. The use of robots equipped with sanitizing UV lights could assist in cleaning guest stateroom corridors and public areas during off-peak usage, such as late evening or early morning.
Air Filtration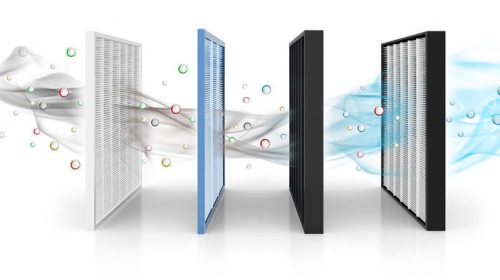 Maintaining a clean and healthy environment is not just about surface contact. Air quality onboard ships can vary based on the type of filtration equipment being used. Norwegian Cruise Line has committed to replacing all of their air filters fleetwide, with H13 HEPA filters, which are medical grade and can remove 99.95% of all particulates 0.1 microns or larger. While we're discussing fresh air, I believe that we'll see an even higher demand for rooms with balconies, not just for the amazing views, but for the access to fresh, non-recycled air.
Enhanced Medical Services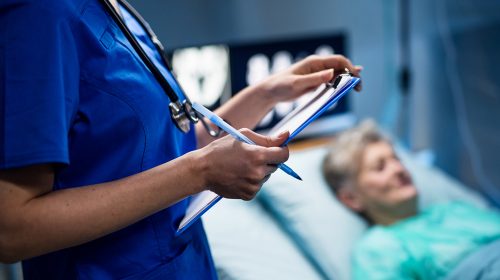 Cruise Lines will be required to provide onboard medical services to properly diagnose, quarantine, and treat guests and crew that have symptoms of covid-19. Onboard medical facilities will need to be staffed with crew specifically trained in handling covid-19 cases, and be equipped with rapid testing kits, respiration and x-ray equipment, medications and accommodations to properly isolate infected individuals. Cruise Lines also understand that the existence and reporting of even just one isolated covid-19 case could have major effects on their ability to port their ships and continue normal operations.
Touch Free Environment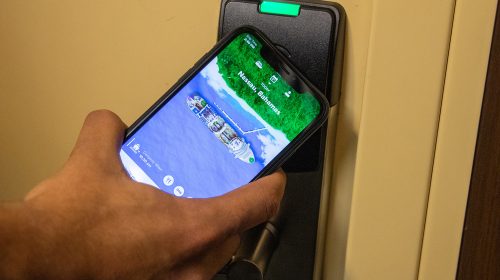 As we've seen in our every-day lives, there's a huge emphasis placed on contact free interactions and transactions. The advent of Bluetooth and NFC technology has given us the ability to conduct commerce and move around freely without having to physically touch anything. This is where today's latest cruise ships can excel in maintaining this distancing while onboard. From simple keyless stateroom entry, found on many ships already, sophisticated paperless check-in and boarding procedures offered by some cruise lines, to more ship-wide high-tech, low touch examples such as Princess Cruises' Medallion program, the ability to reduce the amount of physical touch points, will play a key role in keeping cruise ship guests and crew happy and healthy onboard.
While new cruise line procedures will continue to be an ever-changing process, science and technology will play a large role in keeping guests and crew safe at sea. Stay healthy, happy and #KeepOnCruising
Also Read: Are You Ready to Cruise Again? 5 Factors to Consider