Welcome to TalkingCruise. This site is an extension of our show on YouTube where we present topics of interest from around the cruise industry. Our goal is to provide an informative and entertaining experience through our original high-quality content and timely updates on the latest cruise news as it happens. We like to engage with our audience and welcome your questions and comments.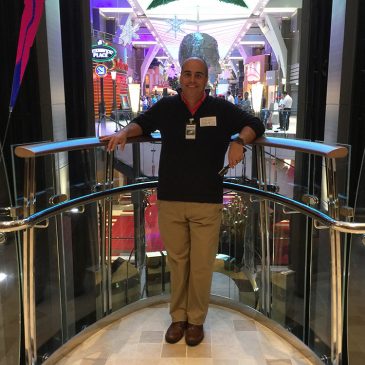 My name is Christopher Cardona, the Executive Creative Director and founder of TalkingCruise. As seasoned cruise expert with over 20 years in the cruise business, I've worked for one of the world's largest cruise lines, owned and operated a retail cruise travel agency and as an independent travel agent and developed several successful cruise-specific websites and brands.
I am passionate (aka fanatical) about cruising and have cruised on just about every major cruise line to destinations and ports-of-call all over. I literally talk cruise all of the time (to the annoyance of some) and that was the inspiration for creating the show. As a self-proclaimed Cruising Ambassador, my goal is turn land-lubbers into cruisers!